Sash windows, favoured by many for their period and historic look, can also be used in homes that are self-built. They're a popular choice of window style and they're designed for new builds that themselves want an attractive and sympathetic design relevant to traditional construction."
Whether you're looking to repair and recondition existing sash windows, replace older windows for new, more thermally-efficient windows or just install in a new build, there are certain things to consider when working with this type of window.
We have a guide on all the draught-proofing, counterbalancing and window cleaning you need to know.
What is a Sash Window?
A 'sash' is a single pane of glass usually used in windows. Sash is the term for the window's "frame", which has hinges at the top. The sash sits inside this frame, and in most casement windows, is able to open via a crank handle on the side.
These sliding sash windows are also known as Yorkshire or 'slider' windows. They were created before the vertical sash window and one of the panes is usually stationary. The common feature they share is a sliding mechanism.
Windows with sashes are mainly found in Georgian and Victorian properties, but they exist in other types of houses as well. They differ from later designs that used shifting metal frames.
How Do Sash Windows Work?
Most traditional sash windows use a system that balances the sash with a steel, cast-iron or even lead counterweight. This weight is hung on a cord that's located in a box within the frame.
The most common type of window sash today is the spring-balanced one. It has springs that counteract gravity and keep your window open without the need for cords, pulleys, etc.
Are Sash Windows Worth It?
All windows in new builds are sash windows; they give the property class and quality that is hard to match. They are especially suitable for properties that are looking to recreate a vintage vibe. Though the cost for modern sash windows is higher than standard options such as uPVC or timber, they also last far longer and offer better energy efficiency when maintained properly. This translates into a good investment for your home.
It makes sense to install or renovate sash windows in any property built in the 17th, 18th or 19th centuries. These not only add character to your space, but also contribute towards the warmth of your home by drawing in natural light. Sash windows are often used in conservation areas or on listed buildings.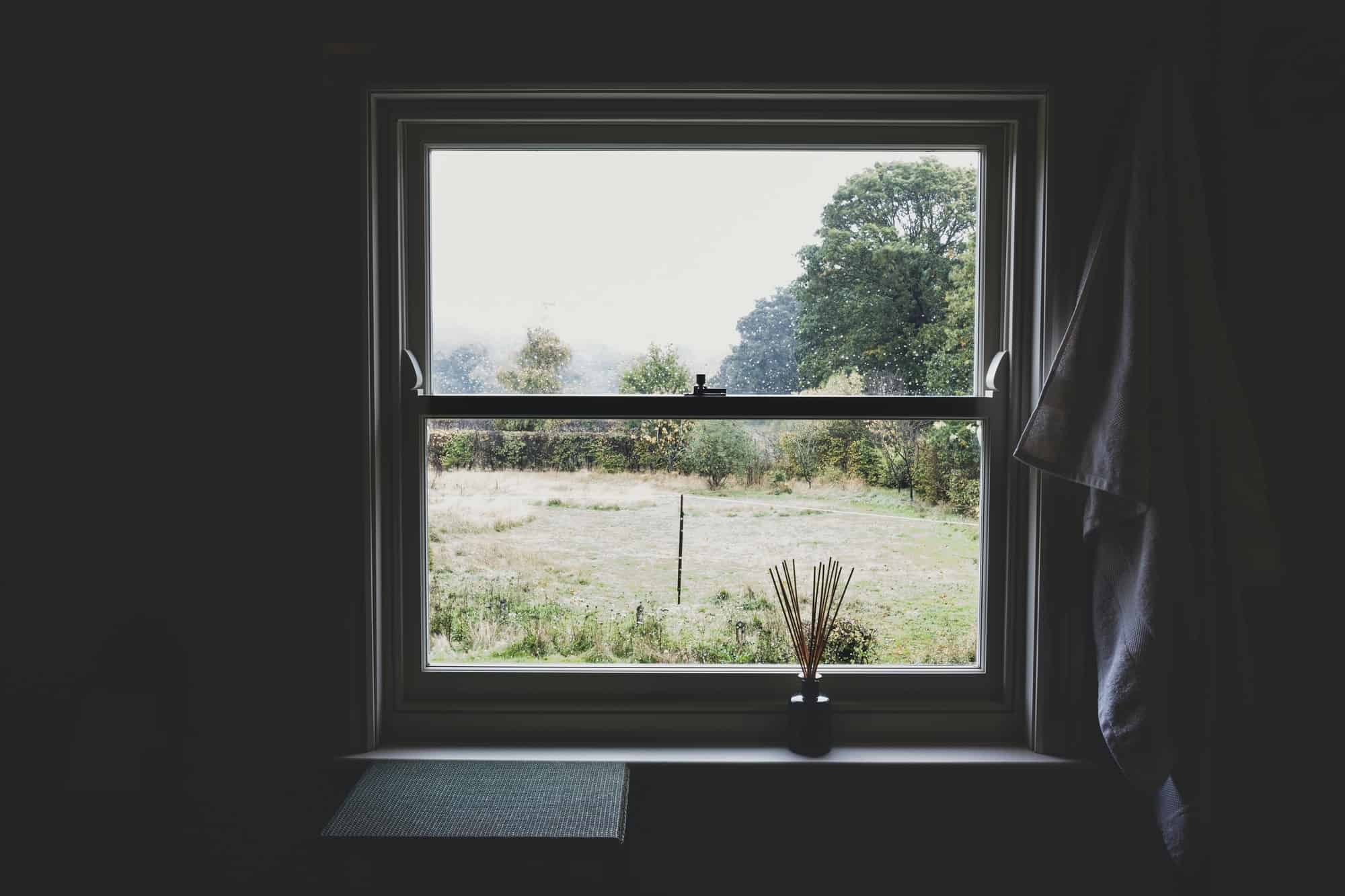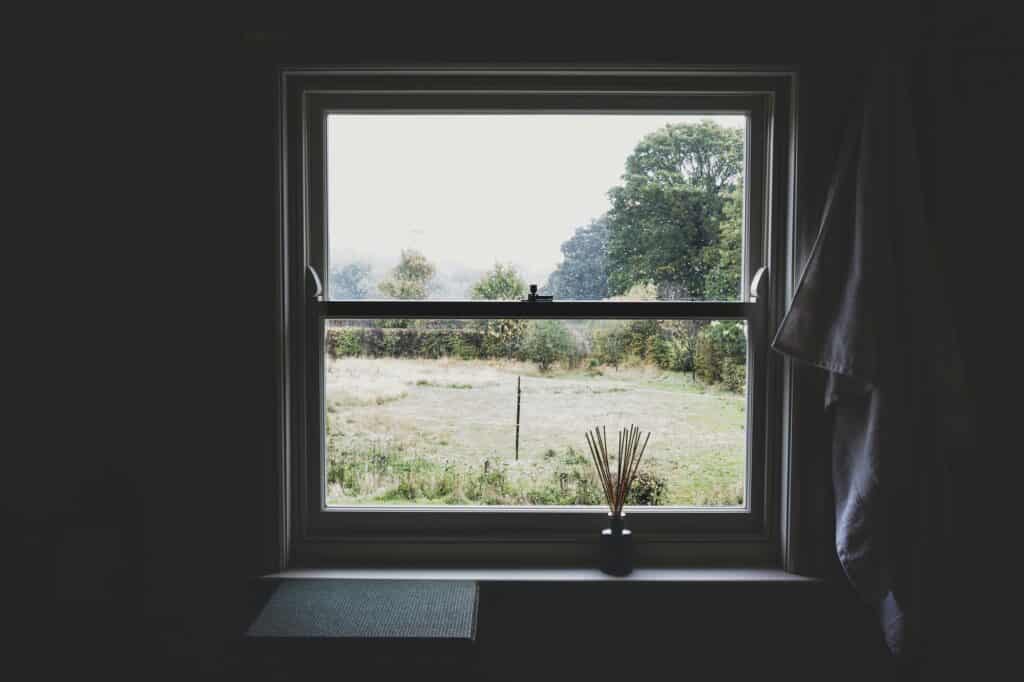 Identifying Different Styles of Sash Window
When fitting replacement windows, whether they're for an older property or for a new period style property, it's important to get the time period right. There were lots of alterations and developments throughout the years.
Sash windows are comprised of individual panes, with metal bars in between them to hold them in place. This is when glass technology wasn't so advanced so large expanses of glass couldn't be manufactured yet.
The number of panes in a given window will depend on the style of the house. A Tudor house has tall windows with few panes while Georgian windows typically have 24 or more panes.
Georgian: The six over six style was very popular in Georgian architecture, but the eight over eight window was also very common.
Victorian: Victorian homes typically featured a two-over-two window design, but the other styles mentioned can be found as well. This included single-focused windows as well as sidelights
Edwardian: The number of windows on sash windows varied depending on the era. For instance, during Victorian times there were more squares than both other types. Edwardian homes, however, usually had two rows of four panes each.
There are a few variations in sash style, such as Venetian windows that have a central sliding sash made from two panes. Queen Anne-style homes often have an upper sash with panes but a lower one with just one or two. Windows are typically arched during the Regency/Gothic revival periods, while some regions prefer to use horizontally-arched panes in Queen Anne buildings.
Do Sash Windows Need a Lot of Maintenance?
This begs the question: what is a good maintenance routine for timber windows? Well, it helps if you use a water repellent coat several times a year. You can also periodically apply new coats of varnish to help keep it from getting damaged by dirt & water. Modern stains with low- VOCs have been shown to be especially effective at reducing or even
More complex tasks, such as renovations or large building projects, will benefit from the expertise of a professional. However, some jobs may be achievable on a do-it-yourself basis. Minor cracks in paintwork that have not started flaking can often just be left alone and reassessed every five to ten years depending on the amount of use the space takes.It is important to keep an eye on the paint so that the timber beneath it won't deteriorate. Keep a close eye on any signs of deterioration and repair them as soon as possible.
Can Sash Windows be Double Glazed?
Sash windows are made up of two glass panels. They can be sealed at the top to form a sash window or at either side to form a casement window.
Sash windows are often double-glazed and the glass panels can be filled with argon gas to provide better insulation and noise reduction.
It's possible but difficult to find single glazed windows to put on a sympathetic restoration and modern regulations preclude them from being used in new houses. Window and door manufacturers now develop and sell lots of double glazed sash profiles.
As periods get more expensive, people will want to make sure they're taking advantage of lower energy bills. A good way to do this is by replacing single panes with double during renovations. It's a delicate step but one that comes with a lot of benefits.
The use of thick bars to divide up standard double-glazed units often leaves a clumsy look. However, if two double-glazed units are bonded with fake bars, the end product will create the illusion of fine glazing bars. For a higher cost, you could incorporate spacer bars between the glass sheets as well, which would increase the effect. Yet, modern triple glazing can be seen as less expensive considering its reputation in the last two decades. That's because they're manufactured in mainland Europe where it's more mainstream.
Can Sash Windows be Replaced?
If you're dealing with an old property, replacing the windows might not be a good idea. Avoid removing timber sashes that can retain some of the original character of your home.
– If windows can be repaired, re-conditioned and waterproofed, it's always better to maintain the original version. New sashes (or windows) can still fit in old frames, saving you money.
If your windows are beyond repair or if there are no left intact, most companies manufacture accurate replacements
What Material is Best for a Replacement Sash Window?
A replacement sash window is usually made of aluminium. Aluminium windows are very durable and cost-effective. They are also energy-efficient and can be customised to suit the needs of your living space.
For the best performance, aluminium windows need to be regularly cleaned and maintained. This can be done by wiping down the window with a damp cloth. A layer of caulking should also be applied every few years, to seal any spaces where air may seep in during windy months or whenever you experience an abrupt change in temperature.
For anyone living in a conservation area or listed building, old fashioned timber sash windows would be the first (and only) choice. Plastic can't match them for touch and this it hard to achieve the finer details.
Durable
An excellent insulator
Long lasting (if properly maintained)
Modern finishes and colours are available in most modern paints. There's also a lot of choice in the timber window market with modern treatments which don't require as much maintenance.
uPVC (sometimes spelled uPVC) is often used as a substitute for painted wood. It comes in many different colours and finishes, including a photo-effect "wood" finish. Changing the windows in your home to plastic sash windows may not be possible if you live in a conservation area or in a listed building.
The benefits of uPVC include:
Low maintenance
Energy efficient (but not sustainable as they cannot be recycled)
Cheaper than timber (uPVC can cost around 40% less)
Better quality models are more attractive and hard-wearing but difficult to repair
Composite sash windows are becoming increasingly popular because of new products that offer timber on the inside and aluminium on the outside.
Benefits include:
They retain the classic look of wood on the inside
Outside are extremely low-maintenance
Able to withstand all weathers
How Much Do Replacement Sash Windows Cost?
Installing casement windows may be more expensive than installing sash but these are usually worth the extra expense. The extra cost is worth it for house owners to have the look of traditional build.
Sash windows are used in older properties, typically older properties that have had some external work done. They are the cheapest type of window available on the market, but can lack some finishing touches. The average cost for a replacement sash window is typically £950 on the high-end – with timber effect finishes costing more. Coupled with aluminium or uPVC frames & s
Repairing Sash Windows
Should I Repair or Replace my Sash Window?
An expert in timber windows will be able to fix most problems. Such things might include foggy glass, problem frames or sticking sashes. They'll help you decide whether it's worth fixing or replacing the window, Commercial sash windows are durable and economical, which is why they're still widely used nowadays. Ultimately, it's up to you whether you want to keep them or replace them–but be aware that upgrading your windows is expensive
The benefits of repairing where possible include:
House retains original charm and character
Homeowners benefit from improved thermal performance with double glazing and draught proofing if the box frame is retained and glazing is replaced
Original timber is generally of better quality than the products we can purchase today
Properly repaired timber windows can last another 100 years with a bit of care and attention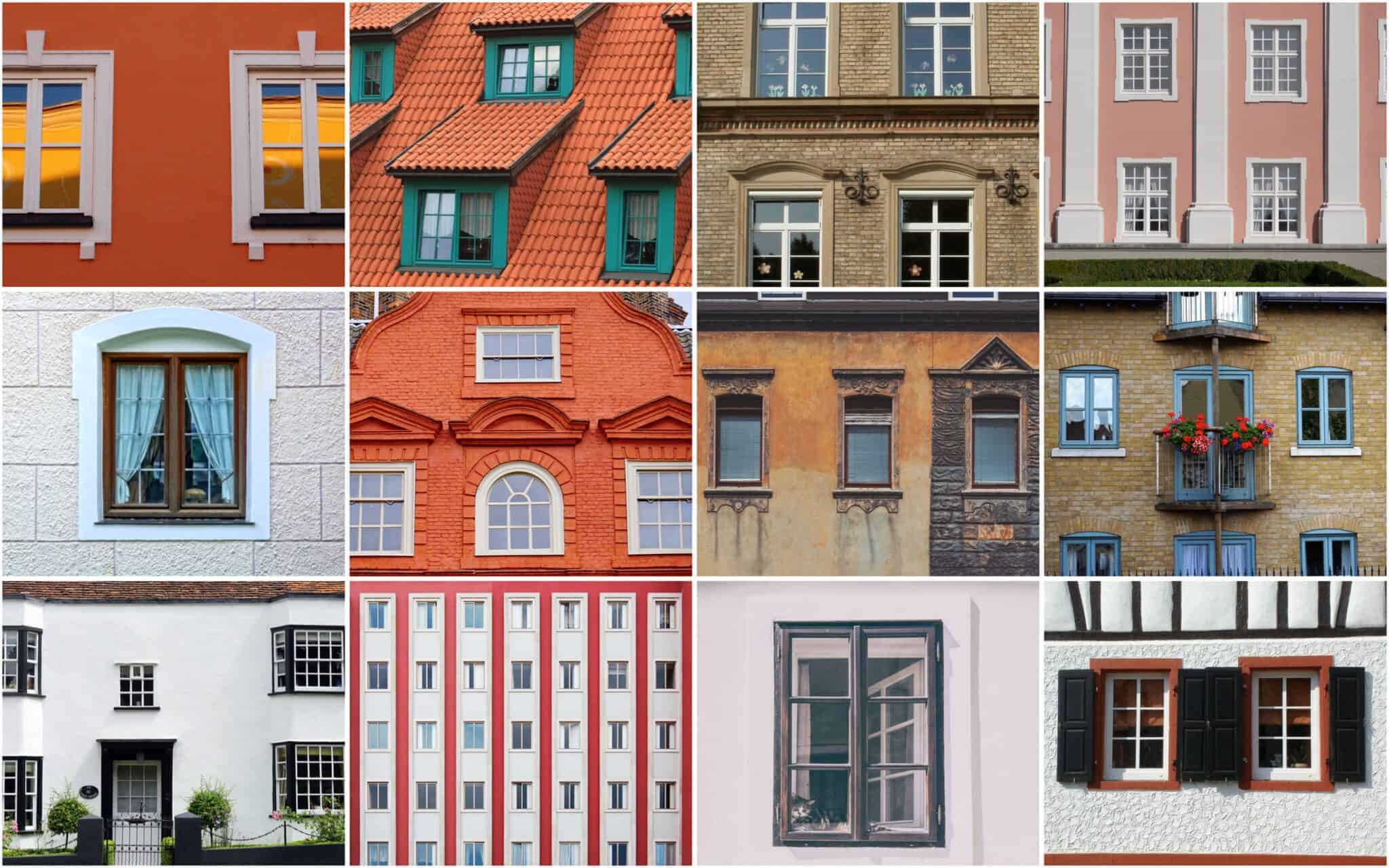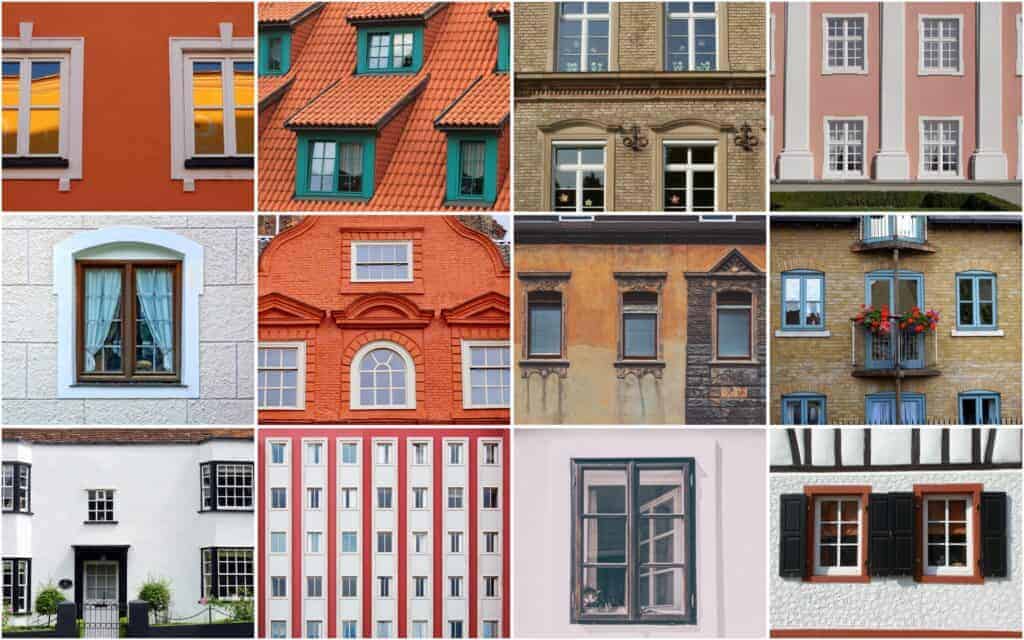 How Much Does it Cost to Repair a Sash Window?
One of the most common problems your old windows may have is foggy/dirty glass, which can be replaced. You could also decide to replace single-glazed panes with slim double-glazed units. If you don't feel like replacing it altogether, just upgrading your sashes will allow for better visibility and insulation. Sash window repair specialists will be able to
The cost of a replacement window will vary depending on the specification. For example, the type of glazing, wood and any special detail of finishing required. You can expect to pay between £500 to £3000 per window on average.
How to Repaint Sash Windows
Sand the paint off the frames. Make sure you've removed all the dust before doing so.
Apply a primer and undercoat
You need to paint the mullions before the frame; start at the top and work down.
Ensure two coats of pain are applied
Putty is very versatile and works as a sealant to keep panes in place. Unfortunately, it can get damaged by ultraviolet light, like sunlight. If the damage is very noticeable, you may need to replace the putty instead of just filling in gaps
Remove cracked or softened sealing material (putty) and allow the wood to dry out.
Paint with a little linseed oil and allow to dry
Apply the putty to the existing lines and make sure not to go over it as it can be seen from inside.
To prevent your door from sticking or jamming, you should regularly check hinges, locks and catches. You can use beeswax or tallow to the edges of the frames to get a smoother flow.
The use of draught strips or brush seals can help you to get rid of minor draughts, but major gaps between frames and surrounding brickwork might need to be sealed with silicone or built up with weak mortar