Find Out About
Our
Finance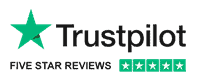 Finance Option now available through Ideal 4 Finance.
Competitive Rates
All loan APR's are dependent upon your credit rating & lenders criteria.
Range of flexible terms
Unsecured and Secured lending options from a varied panel of lenders
There for you
When you need help, turn to Ideal4Finance. We work with a number of lenders in order to deliver the best possible finance option for you. How do we do this? We match your specific criteria with the right lender.
(Please be aware that only a soft search is carried out when completing the application form, which should not affect your credit score.)